Applying for Funding
Call for Proposals
When the call for proposals is active (approximately late November to January 15), projects should be submitted through the online portal, which contains detailed submission instructions.
If you would like to be notified of future calls for proposals please subscribe to our call for proposal list.
Types of Funding
The commission funds projects submitted to the Fishery Research and Sea Lamprey Research Programs ranging from U.S.$30,000 to U.S.$100,000 per year (average approximately U.S.$55,000) that generally run for 3-4 years. For more information, review the current call for proposals. Projects that meet particular criteria can also be funded as pilot projects or through the Technical Assistance Program or Technical Assistance for Fisheries Research.
Projects funded under the Science Transfer Program cost on average U.S.$18,000 per year and run for 1-2 years. These projects are selected through a directed program outside of the competitive research process.
Unsure where your project fits within the research program? See our guidelines.
Proposal templates, including submission instructions, for all project types are available for download on the Forms & Templates page.
Student Travel Awards
Each year, the commission offers 2 awards of up to $1500 each to support student participation at scientific conferences. The call for applications is currently active! Full-time M.Sc. and Ph.D. students are eligible to apply. Review the Student Travel Award application procedures to complete an application.
Pilot Projects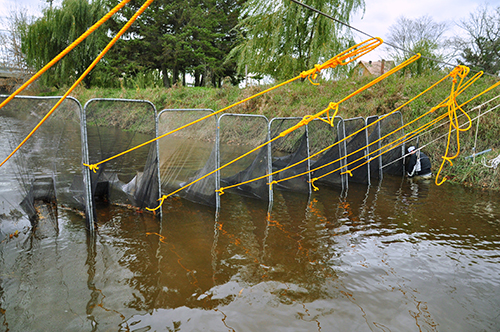 Pilot research projects are designed to explore new hypotheses and concepts and to acquire preliminary data to guide development of full research proposals. Pilot project proposals may be submitted at any time via email and must be less than or equal to $20,000 USD and up to one year in length. According to the program schedule below, pilot proposals submitted on or before the July 15th deadline will be considered for funding at the September research board meeting. Pilot proposals submitted on or before the January 15th deadline will be considered for funding at the March research board meeting.
Technical Assistance Program (Sea Lamprey)
Technical Assistance Program (TAP) projects are designed to allow sea lamprey control agents and internal research partners (USGS, USFWS, DFO) to develop scientifically rigorous projects that respond rapidly to Sea Lamprey Control Program (SLCP) needs for technical information that improve implementation of the control program. TAP projects are typically one year in duration and less than $20,000. For more information see the TAP process document.
Technical Assistance for Fisheries Research (Fisheries)
Technical Assistance for Fishery Research (TAFR) projects allow the generation of new technical knowledge critical to address an immediate science or fishery management need or the transfer of applied technical knowledge among scientists, research partners, or management agencies via coordination activities such as workshops, skills training, and instruction to benefit efforts informing the conservation, rehabilitation, and management of healthy Great Lakes ecosystems that sustain fisheries. TAFR projects are typically one year in duration and less than $20,000. Proposals must be submitted by January 15th for spring consideration and August 15th for fall consideration. For more information see the TAFR process document.
New Investigators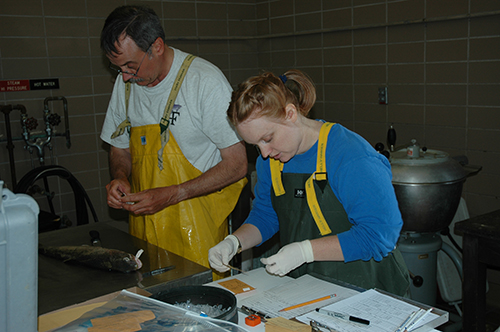 New investigators to the Great Lakes region are encouraged to develop their research programs on Great Lakes fisheries topics. Criteria for qualification as a "new investigator" and more information about the designation can be found here. Investigators are encouraged to engage with the Science Director or the appropriate research theme area leaders (SLRP, FRP) to discuss study ideas and objectives early in the development of a pre-proposal for submission. New investigators are more likely to be invited to present their proposed work to the research boards in March and have the opportunity to interact with the boards. The boards work with the investigators to further develop projects and aim to provide meaningful feedback to improve future submissions.
Previously Funded Research
Completion reports for previously completed research are available via the GLFC Publications and Reports search engine.
Program Schedule
Learn more about how a proposal becomes a project.
Proposal Submission Process and General Schedule
| | |
| --- | --- |
| Any time | Discuss potential projects with the Science Director, the chair of BOTE or SLRB, or the theme leaders (FRP, SLRP). |
| January 15 | Pre-proposals and pilot proposals are due for discussion at March research board meeting. TAP and TAFR proposals are due for spring consideration. |
| Early March | Brief presentation on pre-proposals may be requested. |
| Late March | Investigators notified of spring pilot proposal funding decisions. |
| April | Authors of successful pre-proposals are requested to develop a full proposal. |
| May | Investigators notified of spring TAP proposal funding decisions. |
| June 1 | Full proposals due for discussion at the September research board meeting. |
| June - July | Peer review of full proposals. |
| July 15 | Pilot proposals are due for discussion at September research board meeting. |
| August 15 | TAP and TAFR proposals are due for fall consideration. |
| September | Research boards develop recommendations for funding. |
| Late September | Investigators notified of fall pilot proposal funding decisions. |
| October | Investigators notified of research board recommendations. |
| November | Investigators notified of fall TAP and TAFR proposal funding decisions. |
| December | Investigators notified of commission funding decisions. |